Our Specialised Team In School Cleaning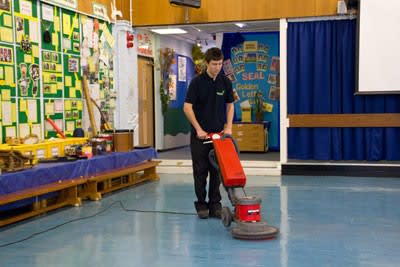 Our Specialised School Cleaning Team
Get your school professionally cleaned by our team of specialist school cleaners. We provide comprehensive school and classroom cleaning services in Melbourne and its suburbs. At Brighten Servicing we utilise outstanding methods and techniques when conducting our comprehensive school cleaning solutions.
What makes our wide ranging school cleaning services so exclusive
Our years of experience cleaning all types of schools irrespective of its size and whether it is Government or privately run.
Cleaners that specialise in cleaning classrooms, staff areas, toilet blocks as well as maintaining playgrounds.
Cleaning solutions used by us are free of toxic chemicals and hence do not adversely affect the health of children.
Full resources to cater to all term requirements.
All our school cleaners undergo a thorough police verification of their past and have a working with children clearance.
Top of the line cleaning services from Kindergarten schools to colleges, institutes and universities.
Very affordable and competitive rates
We offer very competitive and affordable rates for school cleaning services. If you chose to enter into a long-term cleaning contract with us you can benefit from exclusive additional discounts. Our area of operation covers Melbourne and its suburbs.
Presently we have some of the largest and leading educational institutions in Melbourne as our valued clients.
We also offer specialised domestic cleaning, commercial cleaning, office cleaning, home cleaning and carpet cleaning services amongst others. Contact us today to know about our school cleaning services in detail and to get a free no-obligation quote.