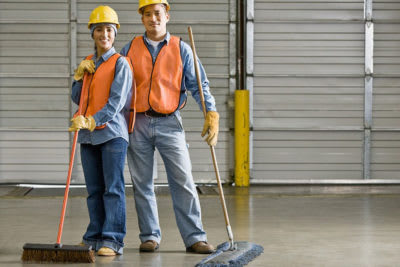 Industrial Cleaning Melbourne
Thanks to our years of unmatched and varied experience and training the cleaning professionals at Brighten Services know how to adapt our superior services to our customers across Melbourne. No matter the field, industry, or specialisation we have successfully cleaned and helped maintain properties of all shapes and sizes.
To ensure that we provide cleaning solutions of the highest quality our team of skilled and professional cleaners have developed innovative and in-depth cleaning methods and techniques for a spotless clean. Not just limited to domestic and commercial solutions Brighten Services has extensive experience in conducting thorough industrial cleaning services for companies across Melbourne and beyond.
Committed to providing a comprehensive, reliable, and affordable industrial cleaning service suited to the individual requirements of the clients Brighten Services can efficiently and effectively clean a warehouse or factory from floor to roof. Our team will methodically improve the condition and appearance of your working environment, actively preventing injury or damage sustained from messy or dirty surfaces.
Whether your workplace is suffering from oil and fluid stains, accumulated dust, spilled stock, cobwebs, pest leavings, or any other related mess that affects industrial locations we can adequately remove it for our client's peace of mind and to their satisfaction. To learn more about the benefits of our specialised industrial cleaning services please feel free to contact us today.