Cleaning Solutions For Your Commercial Space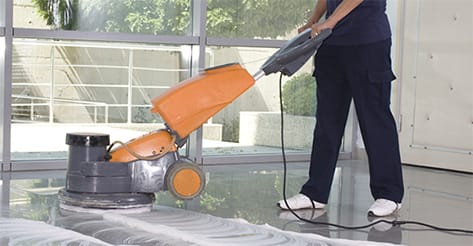 Professional Office Cleaning Services in Melbourne
Office cleaning in Melbourne is a specialised task, which should best be left to trained and experienced professionals in this field. Our team of commercial cleaners in Melbourne has the required expertise to keep your premises spotless and tidy irrespective of its size. They are fully trained and conversant with the key areas in your premises that have to be specifically attended to. This ensures that your commercial space has a clean and fresh working environment at all times. Driven to deliver a superior service to our clients with our commercial office cleaning solutions businesses across Melbourne can rely on the team at Brighten Services to improve the quality and appearance of their working environment.
Environment friendly Solutions
Brighten Services understands that the well-being of your employees is your primary concern. This is the reason why our office cleaners always use eco-friendly products. These are free from harsh and abrasive chemicals and hence, do not adversely impact their health while simultaneously providing a safe working space. This is a very important aspect of commercial cleaning in Melbourne.
Some of the services offered by us include:
Car Dealerships cleaning
Factory cleaning
Industrial Complex cleaning
Office Block cleaning
Building site cleaning
We have a number of top commercial companies in Melbourne as our clients and our team of dedicated experts is able to fully meet their required cleaning standards. This guarantees a high level of customer satisfaction and has added to our reputation.
Office Cleaning Services Melbourne
Besides that, we also provide expert services for residential, office and carpet cleaning needs amongst others. At Brighten Services we understand that each office environment is different from each other depending on the location and industry. To speak to a member of our team about your commercial office cleaning requirements and our services business owners across Melbourne can contact us today! Call today for a free no-obligation quote.